Hi Readers,
I am really excited to share my workout calendar for this month. I have decided to workout for atleast 45 minutes 5-6X every week. I'll try to push and increase the time to 1 hour next month. I try to introduce a lot of variety in my workouts so that I don't get bored. Finding out what I'll be doing in the evening keeps me motivated throughout the day. Whenever I get a couple of minutes break from the office work, I just love to surf about new exercises. I have membership of a gym where I rarely go 😀 (even though its just 5 mins walk away from ma office). But, I really wanna loose that belly fat. So, I got a resistance band, dumbbells and stability ball at home. These things were really inexpensive. I got them from Amazon:
Price: 50 USD
These dumbells can be configured for different weights starting from 2 lbs to 20 lbs each which I think is pretty awesome. If you buy dumbbells of different weights, it turns out to be a quite expensive affair.
And here's my gym ball with resistance band and a pump too! (pretty good deal, huh):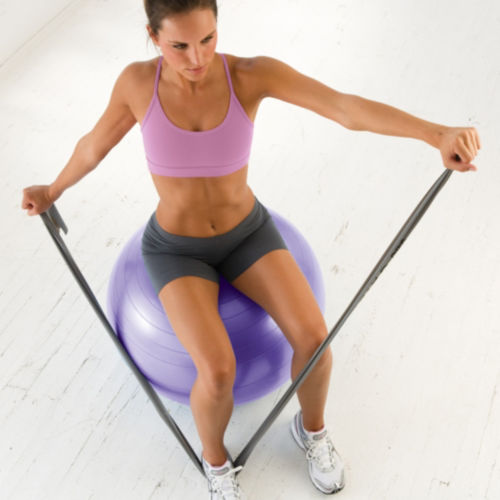 Price: 21 USD
This month I am trying climbing stairs and Pilates(All Thanks To Cassey for awesome pylo moves and her workout calendar of the month). And yes, its just killing. My muscles get so sore the next day.
Happy Reading!